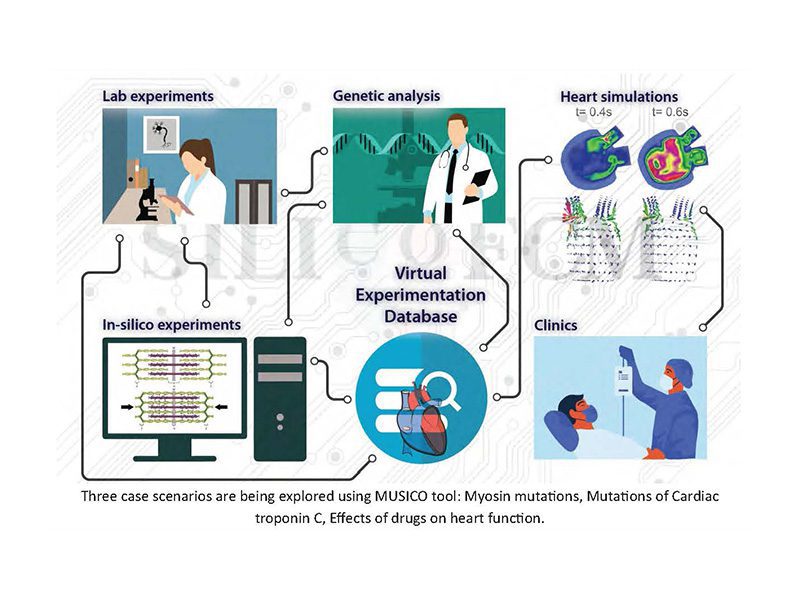 31 Dec

Successful completion of SilicoFCM EU project

Over the last 4 years, FilamenTech's co-founders prof. Srboljub Mijailovich and Momcilo Prodanovic, along with FilamenTech's scientific board members were involved in the project called "SilicoFCM – In Silico trials for drug tracing the effects of sarcomeric protein mutations leading to familial cardiomyopathy" (No 777204), supported by the European Union's Horizon 2020 research and innovation program. The project coordinator was prof. Nenad Filipovic from BioIRC, Serbia. The goal of SilicoFCM project was to develop a computational platform for in silico clinical trials of familial cardiomyopathies that would take into consideration comprehensive list of patient specific features (genetic, biological, pharmacologic, clinical, imaging and patient specific cellular aspects) capable of optimizing and testing medical treatment strategy with the purpose of maximizing positive therapeutic outcome, avoiding adverse effects, avoiding drug interactions, preventing sudden cardiac death, shortening time between the drug treatment commencement and the desired result.

 

Our research team was primarily involved in:


• Multiscale human cardiac muscle modeling using MUSICO platform

• Linking bioinformatics programs, developed by Seven Bridges Genomics, with MUSICO platform

• Developing workflows for assessing the impact of cardiac mutations and small molecules on human cardiac muscle function

• Conducting experiments in solution and motility assays to provide protein and cell data as well as physiological experiments for measurement of the contractility of single myofibril preparations for heart disease.